News — #organicgardening #Thatredhouse #organicsoapberries #Kidsinthegarden #Organiclife #Gardeningideasforkids #Gumbootgarden #vegan
• #organicgardening #Thatredhouse #organicsoapberries #Kidsinthegarden #Organiclife #Gardeningideasforkids #Gumbootgarden #vegan
Back in the day, when the sun was out. So were the kids. We simply HAD to go outside to play. No if's. No butts. You went outside and didn't come back in until it was lunch time and then again for dinner. When the sun was out, the street was filled with kids riding bikes, playing cricket, kicking the footy, playing chasey... it was freaaaaking amazing! I admit we don't live in the same world we did 30 years ago - and there is one major difference between my childhood and my kids. Hello technology!  Our TV didn't even have a remote for...
---
• #organicgardening #Thatredhouse #organicsoapberries #Kidsinthegarden #Organiclife #Gardeningideasforkids #Gumbootgarden #vegan • #soapberries #organic #organiclaundry #natural #ecoliving #economical #raw #vegan #paleo #hypoallergenic #nochemical #wholefoods #zerowaste #thatredhouse #antibacterial #antifungal #chemicalfree #wastefree #gentle #compostable #allnatural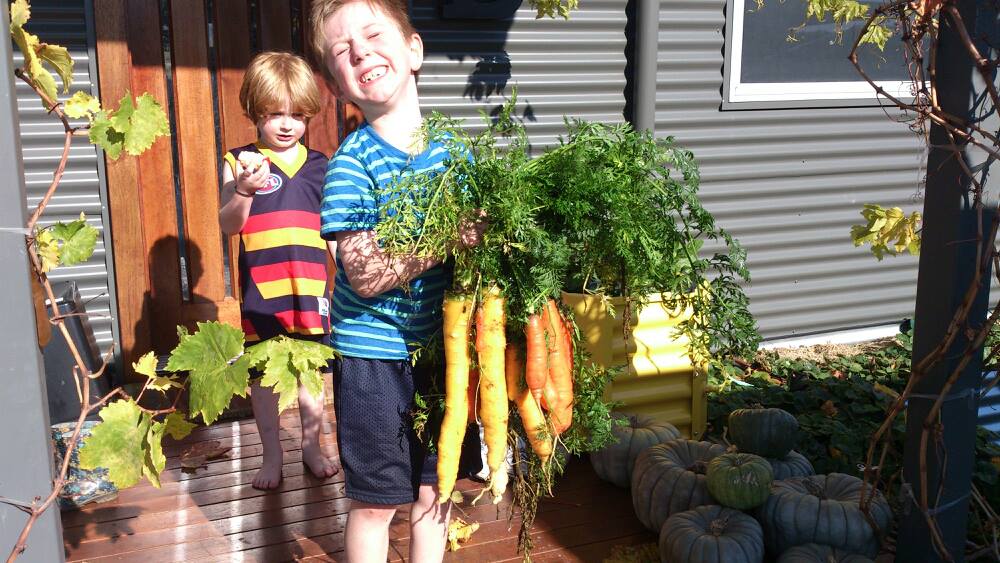 Intermittent sunshine and exposed extremities - it must be nearing planting season in Australia! Welcome October and all your springy gorgeousness! Here at TRH headquarters, we have been clearing out the garden beds, pulling weeds and trimming up the yard, to make way for the October planting. There is nothing like the sun on your back, fresh air in your lungs and kids running on the grass to make you feel earthed and alive! Well a G&T in the sun might come close – but it's slightly less productive! In a double win it is also school holidays which means a good sesh in...